Just 12 Hours Left!
Have you been letting things slide since we haven't sold out yet? Did you make sure to tell your friends? THERE ARE LESS THAN 12 HOURS LEFT TO REGISTER FOR ANIME DETOUR 2017!!! While we will most likely have a few registrations left at the door it's at twice the price and they do go fast.
Call your friends! Make sure your crew is registered so no one misses out! There's no time left to delay!
Registration Reminder!
Morning Everyone!
From now till March 12th 2017, badges are still $50.00 but after March 12, the only way to get a badge is at the door, with a price of $100.00.
If you are thinking of going, this is your chance to save money now. It's going to be a fun year, we can't wait to see you at the con!

King of Fighters XIV Tournament at Anime Detour 2017 Officially Supported!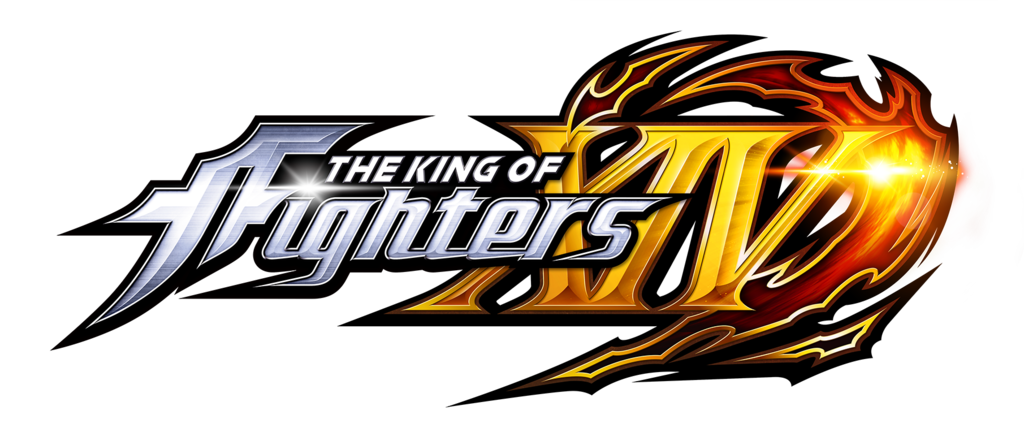 We would like to thank our new friends at the KOF XIV e-Sports Support Program Bureau and the SNK e-sports Support Program for their official support!
Antonov has declared the the Anime Detour 2017 King of Fighters XIV Tournament will be OPEN on Saturday, April 8 at 3pm in the Video Gaming Area.
We will have offical merchandise provided by SNK! Sign up early, Over and out!
Cosplay Crunch Time!
With less than two months until the convention now is a great time to review our costume, prop, and weapons policies. Will Asuna's sword get through? Are Dante's guns approved? Is Ashitaka's bow ready for walking the floor? Or will you be sent back to your room or vehicle to stash a prop that shall not pass.
Our policy can be found here. The only updates to this policy made in the last 7 years have been wording, we have not added anything new during this time. IF YOU ARE UNSURE ABOUT SOMETHING AFTER READING THE POLICY PLEASE ASK. We don't want you to get to the convention and then be super sad because the prop you worked super hard on is not allowed.
One Month until Pre-Registration closes!
Afternoon Everyone!
We'd like to make a brief interruption to your regularly scheduled day as a reminder that we are just a month away from registration closing! Registration will be closing at midnight on March 12th if we do not fill up before then. If your friends haven't registered yet remind them now! If any registrations are left at the door it will have a cost of 100 dollars.
Its a great time register!
Another Guest of Honor!
Two Guests of Honor announced in less than a week! Today we would like to announce Geoff Thew, of the Youtube channel Mother's Basement. He has made a name for himself picking apart the little details in Anime. From the way that editing and cinematography affect the tone and meaning of a scene, to the multitude of references hidden in your favourite anime intros, he draws on his film school background to highlight the craft and effort that goes into making the shows you love.
ULTRA SPECIAL GUEST ANNOUNCEMENT!!! Project BECK!
Welcoming Project BECK!
American Pop Punk band The Cheyenne Line, Youtube musician Kid Yuki, and long time friend and bassist Houston all shared one thing in common; They LOVED Beck:Mongolian Chop Squad. So, after years of traveling from state to state attending conventions as fans, these guys decided to combine their talents. With the help of voice actor Greg Ayres, and nerdcore rapper Doctor Awkward they formed a band to perform their favorite songs from Beck:Mongolian Chop Squad. Originally meant to be a one performance only project, they were thrilled to find out that so many others wanted to share in the experience as well. Join the band for their first midwest performance full of loud rock music, adrenaline, and celebration of an anime that was made to Hit in The U.S.A.!
Tomorrow! Outpost Anime!

Counting the days until Anime Detour? Escape the long, cold months between now and the convention by joining us at ATC's 3rd-annual winter festival! It's open to all, family-friendly, and free. Invite your friends and help spread the word!

Here are some of the activities we have planned:

- Craft workshops
- Cosplay contests
- Photo sessions
- Anime screenings
- Video gaming
- Tabletop games
- Group games
- Door prizes

The best part is, admission is FREE! Donations are welcome, and there will be snacks available for sale, but there is no charge to attend the event. Brave the frozen tundra and join us at the Outpost!

Saturday, January 28
1:00 PM - 9:00 PM
Geek Partnership Society
Waterbury Building Suite 106/107
1121 Jackson St NE
Minneapolis, MN 55413
Enter through door C, on the parking lot side (facing Central Ave).

Meeting Reminder
Afternoon Everyone!
Please keep us in mind for planning your day tomorrow! This is your friendly reminder that tomorrow at 1 pm we will be having our large open staff meeting complete with presentations on who each department is run by and what that department does. If you have been thinking about joining or just want to know more about how things are run this is a great place to start. We will be meeting at the Geek Partnership Society at 1121 NE Jackson St, Suite 106, Minneapolis, MN, 55413.
We hope to see you there!
Ways to Get Involved
Anime Detour every year is run by a big group of volunteers. We are always open and ready for more people to join. This upcoming Sunday, January the 22nd, every department will be making a short presentation on what they do. This is a great time to come and see where you would like to help! Our meeting will be held at 1pm at the Geek Partnership Society, 1121 NE Jackson St, Suite 106, Minneapolis, MN, 55413. It will also be followed with snacks!
Sponsor Registrations
Some of you may have noticed that we have sold out of sponsor registrations. Due to feedback we received in the past, in order to make sure we provide the best experience possible, we have limited the number of sponsor badges this year. At this time we have eight left. We encourage those that want to be registered as sponsors to register soon as we expect these to sell out quickly.
We hope you're getting excited! We're only three months away!
Hotel Room Updates
Evening Everyone!
At this time we'd first like to start by thanking everyone for being so patient during this progress. We've been asking you to hold tight for a while here and it will be just a tiny bit longer. We recently found out that the hotel had a glitch in their system preventing them from sending out the confirmation emails. This has been fixed! All confirmation emails should be received by Wednesday, January 11th. This email with cover all steps needed to lock down your room with a credit card.
We apologize for all the hiccups and inconveniences this has caused. Our Chairman has requested that any complaints on this are sent directly to him at ad_chairman@animedetour.com
Last Minute Gifts
Have you hit a wall on figuring out what to get someone? Are you in the last minute present crunch? Anime Detour Registration is a great choice of gift! Just a few quick clicks here and your friend or loved one can be registered for the entire weekend. We routinely see a very large spike in registration this time of year so get your registration in before we fill up!
More Request Forms Now Open!
Do you have a game you would like to see at Anime Detour 2016? Let us know what you would like to see from the worlds of Electronic and Tabletop Gaming! Fighting games, shooters, shmups, collectible card games, role playing games, deck builders, etc. Please let us know if you are able to assist with running the game and/or provide a copy of the game. These forms will be closing promptly on February 1st.
Would you like to throw a party? Room Party forms are open too! Room Parties are a great way to get involved or promote another event. These forms will be closing on February 3rd.
We would also like to take this time to remind you that forms are currently open for advertising(closing on January 15th) and panel submissions(closing on January 31st).
All Full!
Thank you everyone for filling up the hotel so fast on yet another great incoming year.
If you are still looking to join the wait list that can be done here: https://docs.google.com/forms/d/1bVqDoonOGjXMTLEHZx8fjLaaFJCtwRCkf6h02zpux4Q/viewform?edit_requested=true
Do not forget we still have overflow locations with a 24 hour shuttle as well. They can be booked in these ways:
The Crown Plaza has signed on to be an overflow hotel again. You can call them at (952) 831-8000 and mention that you are with Anime Detour 2017.
Rate:
Starting at $99.00 + tax/night

The Sheraton has also signed on to be one of our overflow hotels this year. Their number is 1-800-325-3535 and mention that you are with Anime Detour 2017.
Rate:
Starting at $137.00 + tax/night
We look forward to seeing you in just over 4 months!
Prev
Next