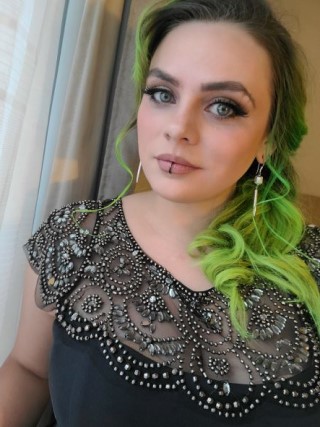 KikiCraft is a multi-medium artist, designer, and cosplayer from Minnesota with over 15 years of experience. From a young age KikiCraft began costuming as her favorite characters from anime and video games, but it wasn't until she attended her first convention, Anime Detour in 2006 that she found her true passion.
She was voted "Best Costumer" by CityPages in 2016, featured on the cover of a local magazine and has been a recognized member of the cosplay scene for over a decade. With a Bachelor's degree in video game design, Kiki has several artistic credits in published board/video games. When she isn't crafting you can find her selling custom art and cosplay commissions or volunteering at various events in cosplay in her spare time.
Kiki will be spending time in the Exhibit Hall, feel free to stop by the Guest signing area. She would love to talk people about cosplay, video games or crafty things. Kiki will announce her times as soon they become available. Kiki will also have a table in Artist Alley, stop by, take a look, who knows you might find something you like!
Lastly, join KikiCraft as she talks about cosplay and mental health in her panel "Stand-up and Cosplay". Keep an eye out in the programming guide.